The Trufanez waterfall is by right considered to be the highest waterfall in Transcarpathia, which gradually descends from a 36-meter height. A noisy stream of water winds through five cascades creating a picturesque panorama.
As a rule, tourists need to overcome several kilometers to many famous waterfalls in the Ukrainian Carpathians, that would enjoy the unique beauty of a natural miracle.
For example, Zhenetsky Hook, which cozy nestled among the picturesque mountains in the vicinity of the villages of Tatarova and Mykulychyna. And let the remarkable natural asphalt pavement is laid to the given natural site, from the road you will still have to overcome a little more than 5 km.
If you recall the same waterfall Kamenka, which belongs to the reserve Skole Beskids, it is also located away from the road. To the popular sights of Lviv region it is necessary to pass or pass about 7 km from the Kiev-Chop highway along the marked tourist trail.
As for the Trufanets Falls, in this case it was sheltered right off the track, which can not but please the fans to travel by car.
So be sure – you will not pass by!
Enjoy the amazing beauty of the waterfall and a little rest from the tiring road can be completely free. Here, for the comfort of guests, we have a beautiful gazebo in the best Hutsul traditions, right at the descending waterfall.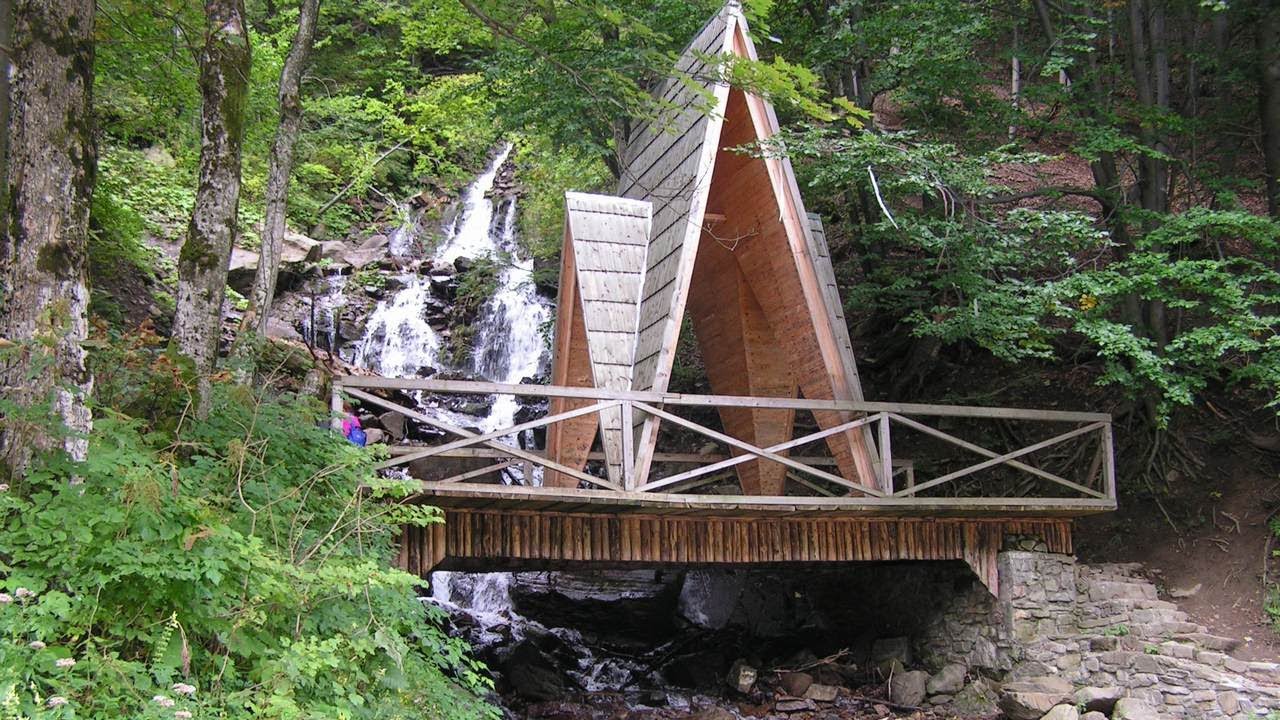 To skip a waterfall or not to notice it is simply impossible, as the landmark is located between Yasinya and Kvasi, where tourists often rent private cottages for a rest in the famous ski resort of Dragobrat.
Location
Address: Rakhiv district, Zakarpattia region.
GPS coordinates: 48°12′51″ с. ш. 24°18′32″ в. д