Deer farm in Transcarpathia
Rest in the Transcarpathian region is the most vivid and unforgettable experience. It is always interesting here, even for an experienced tourist. Therefore, when planning your leisure time, especially if you have children, be sure to check out the deer farm, which is located near the town of Khust. I assure you, your kids will love it here!
Today, the deer farm has added to the list of popular sights of Transcarpathia, where guests from all over Ukraine and other countries of the world come to touch the cutest creature in the world, feed, see a noble animal live and please their child, who is looking forward to meeting the main character from the famous cartoon "Bambi".
The purpose of creating a reindeer farm
The first representatives of a rare species of animals appeared in the local area in 1987. Reindeer, for breeding, were brought from the German province of Königsberg. The main reason for the troublesome undertaking was the production of a very expensive pharmacological component, Pantocrinum, which can be obtained from deer antlers.
Nowadays, the main purpose of the reindeer farm has not changed. But the development of a tourist destination was added to the industrial interest. Therefore, if your tourist route allows and you want to visit a deer farm, then you are always here for the sake of.
Working hours: Monday – Saturday 9:00 to 18:00, Sunday is a day off.
What to do at a reindeer farm?
In addition to an educational tour of the farm itself, guests have the opportunity to hand feed the reindeer. The activity is very exciting for all age groups. Pet treats can be brought with you or purchased locally. They love croutons, breads and fruits.
Naturally, for safety reasons, the acquaintance with the deer takes place exclusively through the netting fence. After all, despite the fact that the creatures are very cute and peaceful, they can still butt.
In memory of the tourist location, on the farm, you can buy deer antlers. Not everyone can afford the pleasure, but there is such an opportunity.
Where is the deer farm located?
The territory of the tourist location is very large – 60 hectares. Regionally, the place belongs to the Khust district of the Transcarpathian region. At the same time, the reindeer farm is located in the center of Lipcha and Iza villages. Getting to the place is not at all difficult, you can take a taxi from the town of Khust, it is about 8 km and you are on a farm.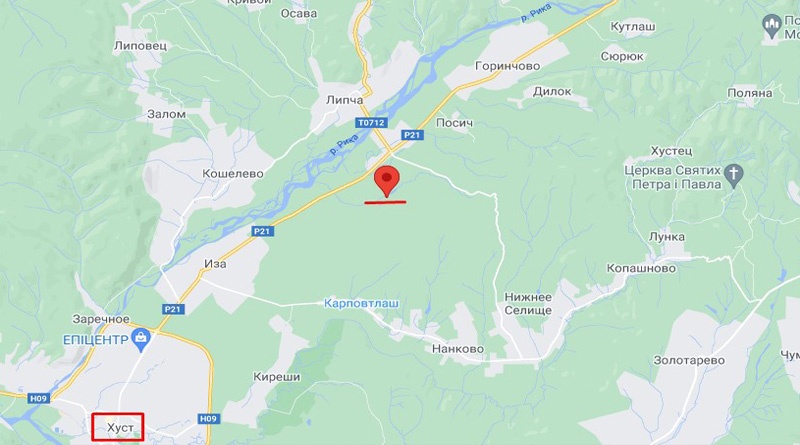 Attractions nearby:
Valley of the daffodils. Khust
Khust castle
Khust ostrich farm
Snail farm and Selyska cheese dairy in the village of Nizhnee Selyshche
Trout farm. Kolochava
Thermal waters. Velyatino
Palace-fortress of Counts Tekeli
Author ⁞ Grebovich N.I ⁞ 10/17/2021
Location
Address: s Iza, Khust district, Transcarpathian region.
GPS coordinates: 48°14'01.7″N 23°23'24.7″E