Today, not everyone knows that in Ukraine, in addition to the Carpathian mountains, waterfalls, rivers, lakes, a volcano, the Kherson desert, canyons and seas, there are also caves.
In addition, not some miniature deep voids, but truly unique natural formations, where their own, completely different life takes place.
Among all the dungeons known and open for tourists, I would like to especially note the Optimistic Cave, which is the longest gypsum cave in the world.
The total length of the labyrinths is 252 km, but these statistics change annually, as cavers discover more and more unknown sites.
The cave Optimistic for tourists
Until recently, few people knew about the existence of the Optimistic Cave, but today the situation has radically changed for the better.
Based on the assessment of the ecotourism potential of the local attractions of the Ternopil region, it was decided to open a cave and organize excursions for tourists.
Now everyone has a truly unique opportunity to visit the cave, which has not yet been fully explored and has recently been opened for tourists.
Naturally, entry is allowed, but exclusively accompanied by a caver.
It is very pleasing that the experts were not mistaken in their forecasts and we can enjoy the beauty created by nature, which appeared as a result of the 20 millionth process of the passed time interval. Those wishing to see labyrinths, galleries, spacious halls, the shimmering shine of crystals, bizarre shapes and huge boulders in the bowels of the earth, breathe fresh air with a healing property for humans. Today Optimistic Cave is a popular attraction of Ukraine. Here, surrounded by a mysterious atmosphere, you will see a completely different world, discover something new, amazing and unique.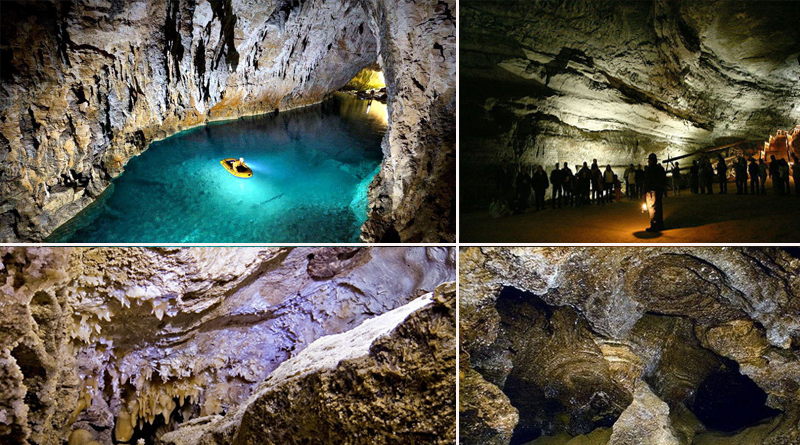 The cave Optimistic, note for tourists
You can choose for yourself any route that has a different level of difficulty:
Familiarization route "Cyclops";
Routes of medium complexity – Radio Lux, Lake Balaton and the central region;
Extreme routes – the distant camp Oasis, the largest lake in the caves of Ukraine and
Grotto of the Black Caver.
Questions about accommodation, food and equipment can be resolved on the spot.
Plan your leisure time in advance. Therefore, it is advisable to book an excursion to the cave 1-2 weeks in advance. Contacts: 097 2255877 or 099 0708802
If you want to continue your tourist route to the nearest attractions from the Optimistic Cave, then you should visit the Crystal Cave 30 km and the Mlinka Cave 90 km.
Do not miss the opportunity to enjoy the magnificent panorama of the Dniester canyon in with. Zaleshchiki. This place is only 35 km away.
Among other attractions of the Ternopil region it is worth noting: Dzhurinsky waterfall and the ruins of Chervonograd castle, which can be seen after breaking 48 km.
Museum of Underground Sculptures, caver camp
Photo gallery of the cave "Optimistic"
Location
Address: p. Korolevka Borschevsky district, Ternopil region.
GPS coordinates: 48°44'11.22"N, 25°58'30.71"E