Speleotourism in Ukraine. Geonaut cave
Many, planning their travels in Ukraine, do not even suspect that there may be a unique attraction suitable for outdoor activities very close. Such a feature is common, because the Ukrainian people have just begun to discover tourist Ukraine!
Today, domestic tourism in our country is noticeably gaining popularity, which is very pleasing! Of course, a seaside vacation in the summer is great. But, not everyone can afford such an active pastime. Everyone has their own worries, work or study. But sometimes, you really want to escape into the fresh air away from the noisy city bustle. Therefore, we increasingly pay attention to the nearest natural attractions of Ukraine, suitable for travel.
Naturally, there are more than enough ways to enjoy your leisure time, but green tourism and extreme recreation are more relevant than ever. Therefore, if you live in Kiev or Kiev region and you are interested in speleo tours, then keep your course to Kiev-Svyatoshinsky district. It is considered the most mountainous region in the region. After all, an ancient defensive line with a length of thousands of kilometers around the historical region once passed through its territory. In history this place is known as the "Snake Wali". It is here, in the vicinity of the village of Khodosovka, that you will discover the underground of the 60-meter cave "Geonaut".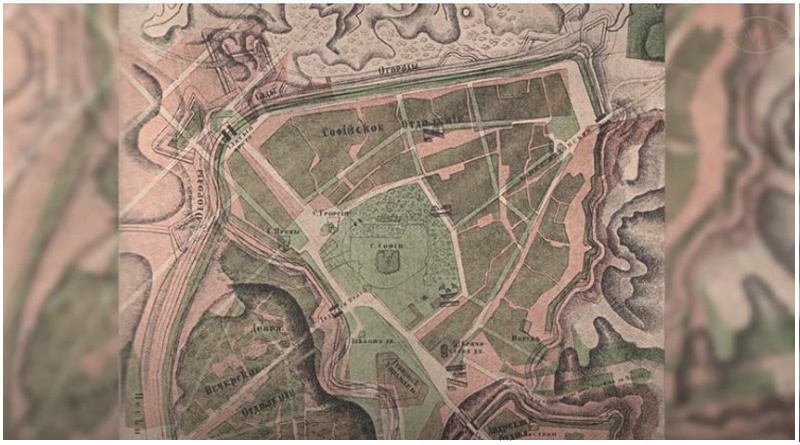 A little about the cave "Geonaut"
How and when the cave appeared and whether it is really natural, there is no reliable data. But, most of the archaeologists who worked in the surrounding area are convinced that this was a former monastic monastery.
Education, in its structure, consists of two halls. The first part is very large and has two tunnels, which can be easily and freely moved.
If you keep your course to the right branch, then you can get into a relatively small hall, but in this part you will have to move exclusively on your haunches.
In that case, when you decide to turn left, then the tunnel will lead you to the highest point of the cave, where the only way to move in front is to crawl almost 20 meters.
Perhaps it is important to note that tourists with a naturally dense physique can get stuck in this part of the tunnel. But there is no need to panic, since in each tunnel there are sections where, at any moment, it is possible to return to the starting point.
The cave itself is of interest to both beginners and professional speleologists. After all, there are bas-reliefs on its walls; nothing is known about the origin of many.
Often, when going on a speleo tour to the Geonaut cave, visitors leave their autographs on the walls. The artistic sketch of the facade of the monastery with columns looks very interesting.
It is best to leave the cave by moving along the second entrance, otherwise, you will have to overcome the difficult path back.
If we compare other caves available for tourists in Ukraine, then it is absolutely impossible to go astray or get lost here. Accordingly, for just beginning speleotourists or for those who for the first time in their life are just planning to go down into the underground, then the Geonaut Cave is an ideal option!
It is important to note that one should refrain from descending into the cave after or during rain. Since the cave itself is located in the middle of a clay mountain, there is a likelihood of a collapse. Well, in addition, when you have already planned your extreme leisure, do not forget to tell your friends or family where to look for you, just in case.
How you can spend time in the Geonaut cave
As a rule, the local place is visited in order to study the underground passages in more detail and discover not yet known ones. For many, a cave near Kiev is a way to retire and do art in the direction of rock painting. The dungeon, due to its climatic conditions, is well suited for an overnight stay. In some places, it is possible to set up a tent and even kindle a fire. Therefore, if you are a supporter of extreme tourism and do not know how to spend your weekend getaway, you should pay attention to Geonaut Cave.
How to get to the Geonaut cave
Geographically, the attraction is located in the southwestern outskirts of Kiev. Therefore, to get to the tourist location, you will not have much difficulty. Alternatively, from st. Metro Lybidska take minibus # 738, which will take you to the village of Khodosovka. If you are planning your trip by private car, then it is even easier in this situation.
Many people have searched, but few have found, so they write on forums and on travel sites.
Perhaps this is due to the fact that the cave is of clay-earthen origin and after rainy weather the entrance is difficult to find. Accordingly, I strongly recommend going to the popular sight of the Kiev region, accompanied by a person who knows the local area well. Or, be guided by the exact coordinates from previous tourists.
The local residents of Khodosovka have long been accustomed to tourists and always for the sake of suggesting where to turn into the forest, which path to follow and which ravine should be paid attention to.
Автор ⁞ Греборич Н.И ⁞ 19.09.2020
Location
Address: s. Khodosovka, Kiev-Svyatoshinsky district, Kiev region.
GPS coordinates: 50°15'20.16″N 30°31'39.92″E