The largest horseshoe in Ukraine
I am very pleased that domestic tourism in Ukraine is gaining popularity and is rapidly developing with the participation of an active community. Art objects of this kind, of which there are more than enough in our country, make the district or region attractive for tourists.
An unusual idea that was honored to replenish the National Register of Records of Ukraine was created by the master Alexander Naboku. The height of the horseshoe reaches 3 meters and 40 centimeters, the width is 2 meters and 85 cm.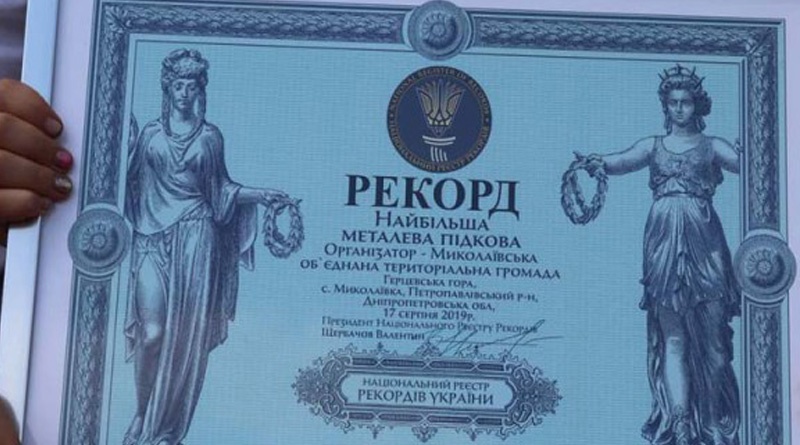 The opening ceremony of the unique art object was organized within the framework of the third sports cycling festival "Velorukh єdnak community". The metal structure was installed on Mount Hertsovaya in the village of Nikolaevka, Dnepropetrovsk region. The place for the tourist location was chosen for a reason.
Firstly, the mountain is considered the highest point in the region, and secondly, the largest metal trident in Ukraine has already been installed here. It is also included in the National Register of Records of Ukraine.
Accordingly, if you are already planning your vacation and are considering suitable tourist routes for the whole family in Ukraine, then you should undoubtedly pay attention to the new attraction of the Dnipropetrovsk region. Vivid impressions and great photos are guaranteed to you.
Author ⁞ Greborich N.I ⁞ 10/11/2020